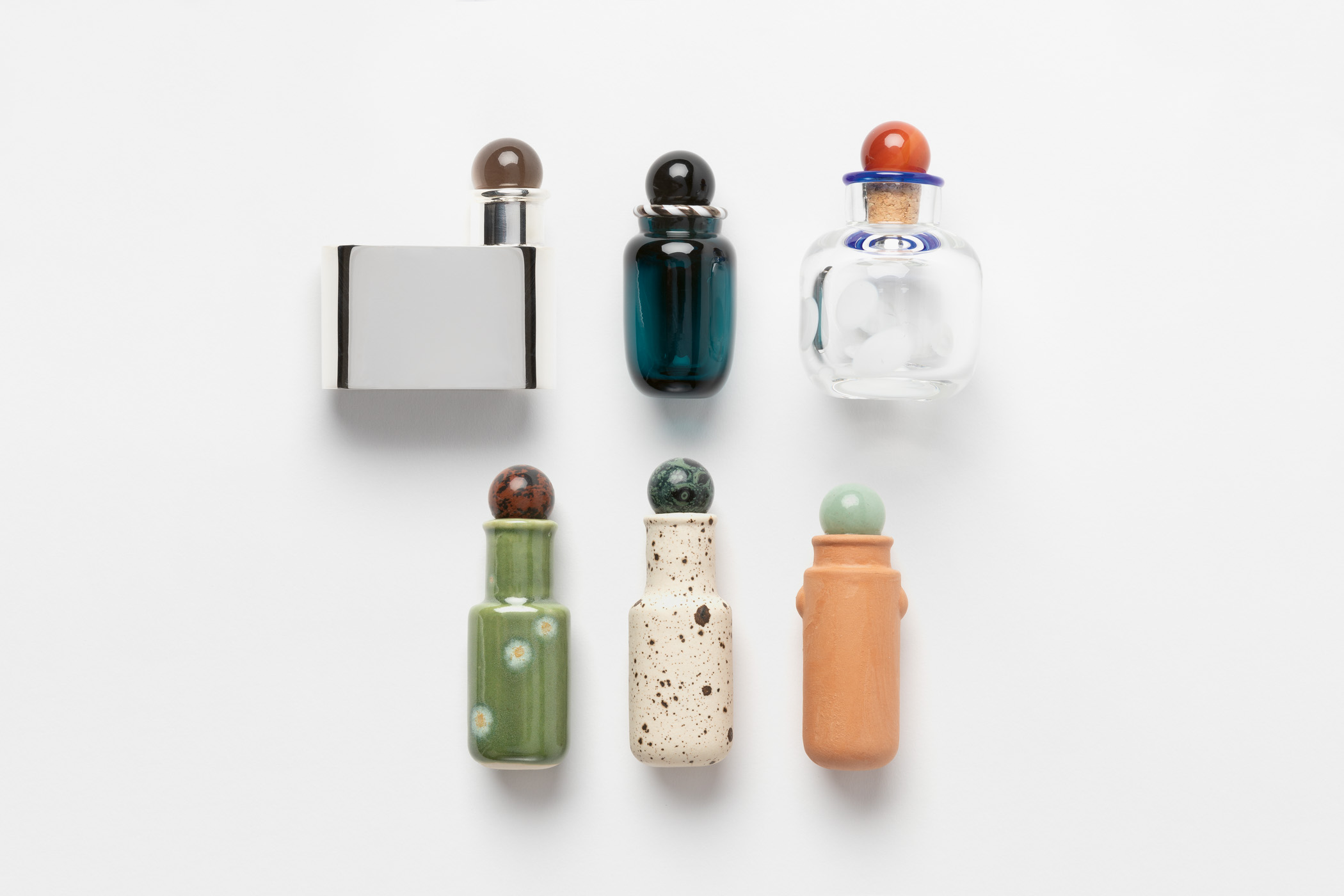 Holy Water is a collection of handheld vessels inspired by snuff bottles. Snuff bottles were used during the Qing Dynasty in China to discreetly carry tobacco used for remedies for common illnesses. Instead of containing powdered tobacco, the Holy Water vessels hold water from the well of Schloss Hollenegg.
The commercialisation of bottled water started in England in 1622 from the Holy Well of Malvern Spring. The valued holy water was packaged in mouth-blown glass bottles and sold to travellers who would make the pilgrimage for the coveted liquid, believing it to have healing powers. Four hundred years later, bottled water has become a necessity for the 30% of the world without access to safe drinking water. At the same time, another part of the globe treats water as a commodity to establish social status and create unnecessary waste from the convenience of disposable bottles.
To remind us of the value of water and of the necessity of carrying it, six bottles were designed to be each unique in its material, form, and craft. Like the precious snuff bottles, part of the pleasure is holding them in the hand and carrying them as talismans.
Developed for
East to West
exhibition at
Schloss Hollenegg.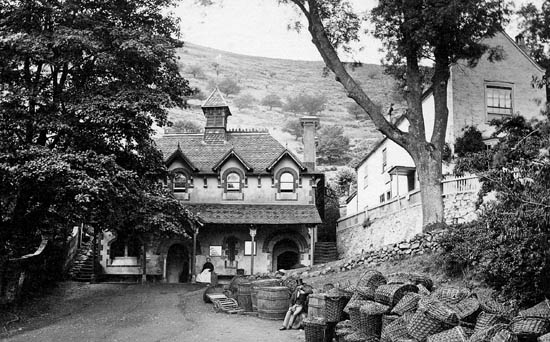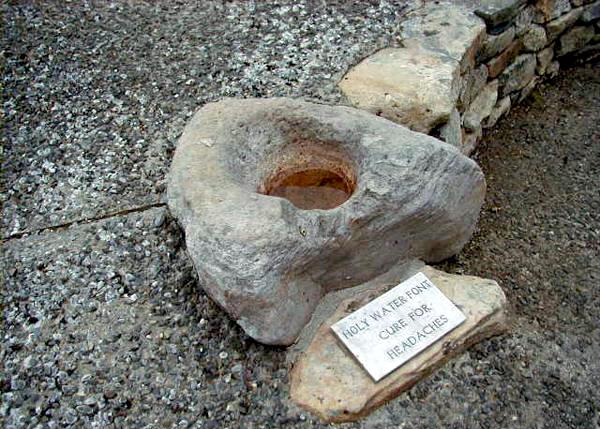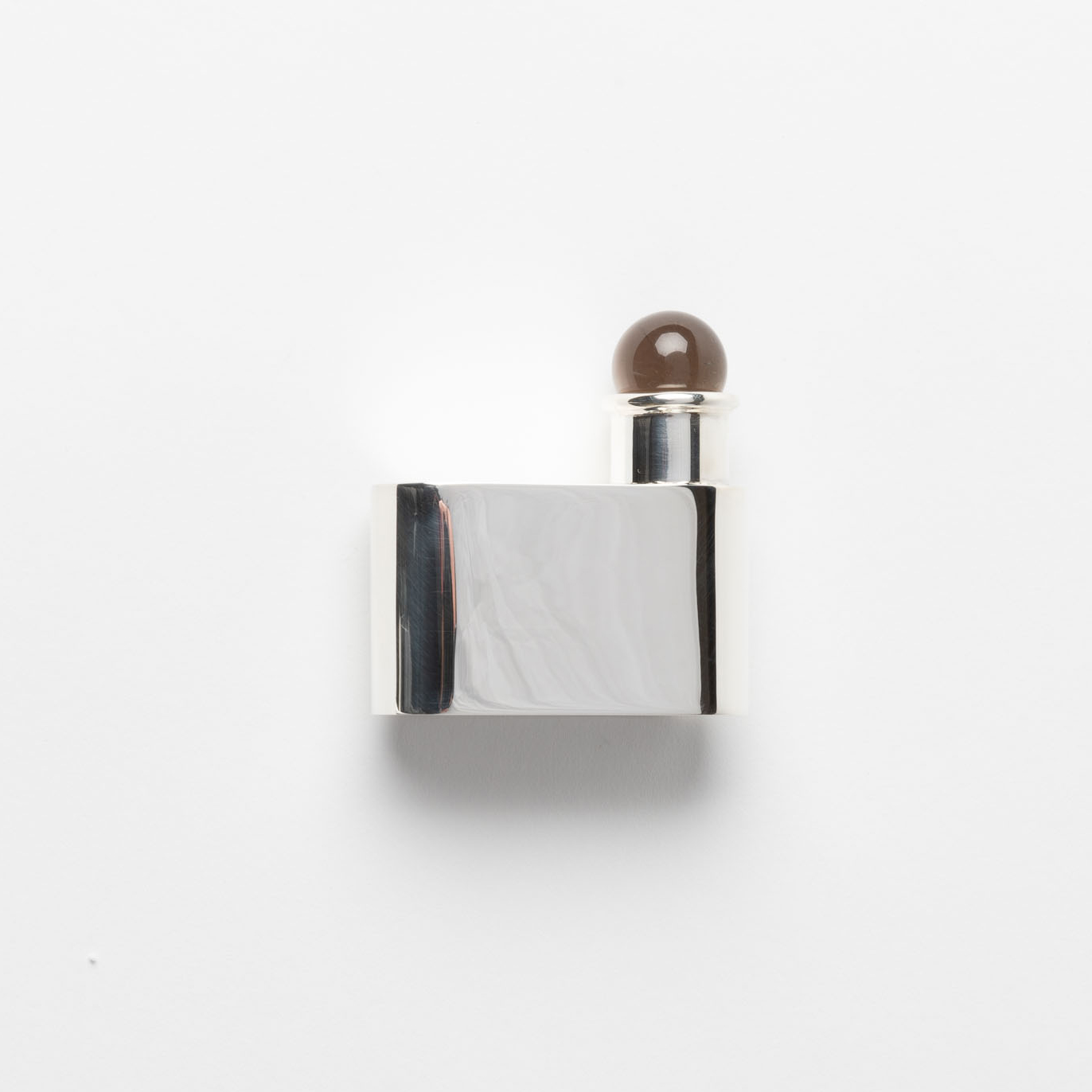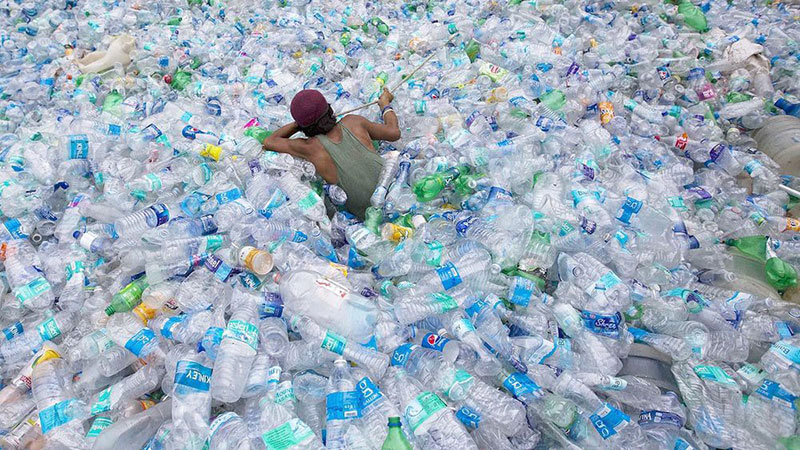 ---

Ceramics by Jess Fügler
Glasswork by Hoogs and Crawford Glass
Silverwork by Vaugoin


---
SM Glass 1.25in dia x 2in
LG Glass 2in dia x 2.5in
Terracotta 1.5in dia x 2.75in
Porcelain 1in x 1.2in x 3in
Silver 2.5 x 1in x 2.1in


---

Terracotta, Glass, Silver, Cork, Carnelian, Kambaba Jasper, Smoky Quartz, Obsidian, Mahogany Obsidian, Green Aventurine


---

LippZahnschirm, various sources


---
© Jess Fügler 2022 - All rights reserved